About Us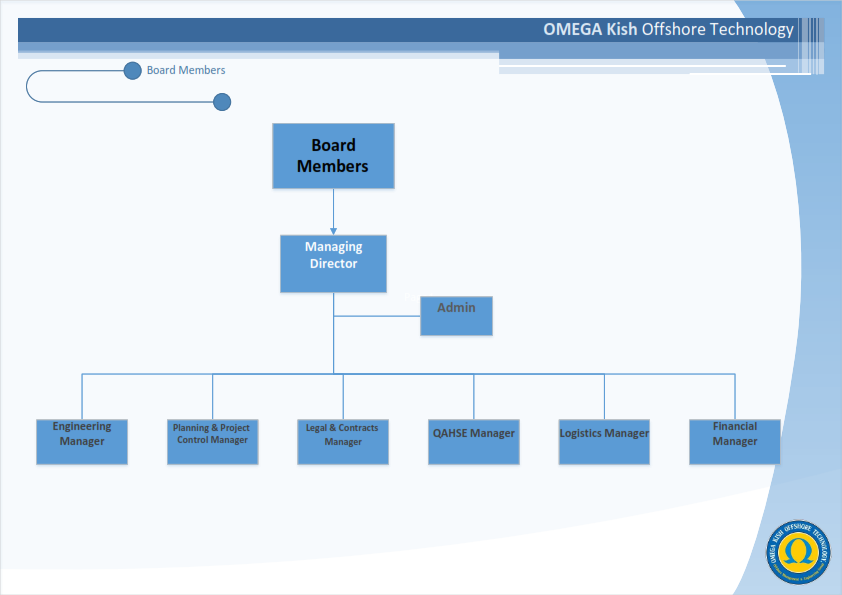 Who we are
OMEGA Kish Offshore Technology Co. was founded on 2011 in Kish Island-Iran
and the Head quarter organized in Tehran.
Core business of company is supplying consultancy service,engineering services, project management and operation management services, for offshore projects in oil and gas field.
Main topics of OMEGA are offshore Heavy modules installation, submarine pipeline installation and cable laying.
In 2015 OMEGA GROUP established as an Offshore Management & Engineering Grouped Affiliated companies by gathering seven offshore companies together to act as a group and make a synergy for increasing the performance in the projects.
Each member of the group has specific scope of work and focused on assigned profession.
OMEGA Group is organized of Senior personnel from well known offshore companies with valuable offshore and onshore projects experiences who gathered together in order to share their knowledge and experiences .
Key elements of our services
1. Highly skilled workforce
2. Proactive engineering and project management
3. Open and responsive client relationships
4. High safety and quality standards